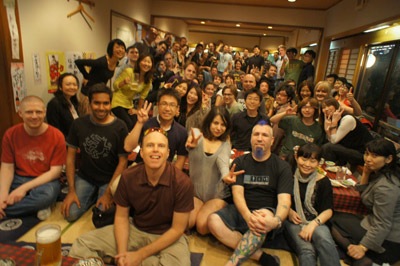 Most people think of me — and with reason — as someone who is tied to the art and design world, and so often don't really understand why I tweet so much about gaming-related topics, or why I hang out with so many people who work in the gaming industry. It's no secret that gaming is in fact one of my absolute obsessions, one that has been a part of my life since the very early days of the medium (from the Atari 2600, Intellivision, and Vic-20 of the 70-80s to the very latest consoles, with a lot of coins spent in arcade cabinets throughout). More recently (in 2008), I covered the industry for close to a year as a contributing editor on Wired's Game|Life blog, and I also co-authored a book with Kotaku's Brian Ashcraft on the world of Japanese game centers called, appropriately enough, Arcade Mania. There's also my little "Game" site, which admittedly I don't update as much as I'd like to, but is still a good place to check out games that I've really enjoyed.
Throughout this time, I've made a lot of good friends on both sides of the industry (on the development/publishing side, as well as on the press side), and these friendships have continued despite my "moving on" (i.e. again, working more in the arts/design side of things, and my involvement with PechaKucha). One of my favorite regular outings are almost weekly lunches I have with CheapyD (the founder of mega gaming deals site Cheap Ass Gamer) and the crew from game localization company 8-4 (John Ricciardi, Mark MacDonald, Hiroko Minamoto et al.), which often includes some of their visiting friends (a lot of EGM/1UP alums). I should also mention that 8-4 are getting ready to launch a new podcast called 8-4 PLAY (it should be up later tonight) for the 1UP network, and I will probably be popping up as a guest occasionally.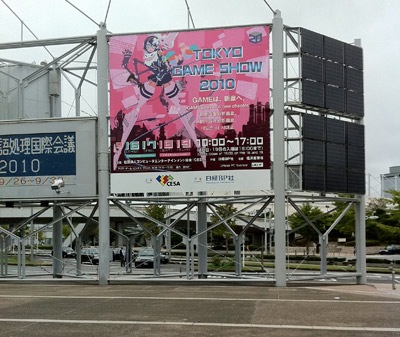 But this brings me to what I really wanted to talk about in this post, and that's this year's edition of the Tokyo Game Show. As many of you know, I missed last year's edition because of my spine injury, and so was quite looking forward to it this year, not just for the games, but also to see all of the people who come to Tokyo for the show. This was also the first time in quite a few years that I didn't have to work during the show (I did get an offer to cover it, but I just had time to go on one day), which made for a much more relaxed and enjoyable experience, with lots of great parties (CheapyD and Weekend Confirmed's Garnett Lee's birthday bash on Saturday, 8-4's big pre-TGS party on Tuesday, and then last night with Microsoft's press party, followed by the always amazing industry drink-up at Ootaru in Nakameguro, pictured above and below).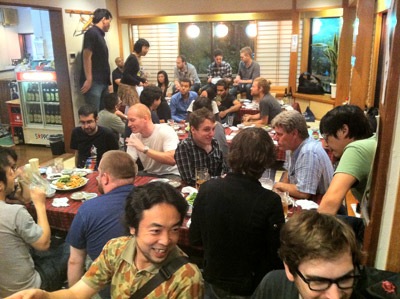 As for the show, I'll start by saying that it does feel like there were more interesting game announcements than last year (which was pretty lackluster in terms of news), but walking around the show floor you couldn't help but feel that there were less booths and less people (even if I was there on a business day, which is closed off to the public). I was getting the same reaction from a lot of people, and so this is definitely not just coming from me.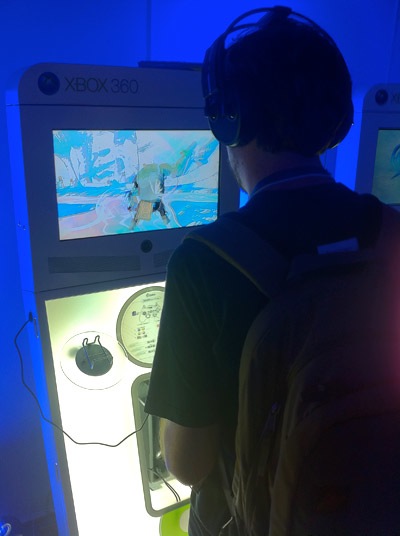 I didn't play that many games — I'm usually happy just walking around and seeing what's on offer — but did at least get to try a few. As I'm a rather big fan of racing games, I was quite happy to try out both MotorStorm 3 (or MotorStorm: Apocalypse, as it's known in the West) and Need for Speed: Hot Pursuit, and had an absolute blast playing both. One of the games I've been looking forward to the most this fall is Fable 3 (I have terrific memories of playing Fable 2), and playing the demo just confirmed what I already expected (i.e. it's going to be right up my alley).
But the game that really surprised me was El Shaddai — and yes, this game is indeed named after one of the Judaic names used for the "God Almighty." The visuals are a joy throughout — very stylish and unique, in the same way that games like Ico and Shadow of the Colossus pushed the boundaries of what an action/adventure game can look like — but especially stand out during the 2D side-scrolling sections, with stunning backgrounds that use color and shadow to great effect. This game has suddenly become one of my most anticipated titles for the coming year.