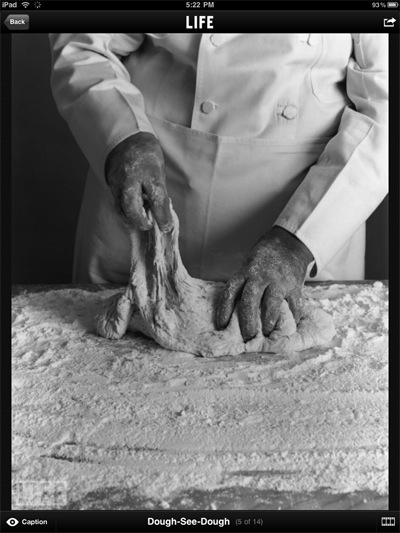 If you're a fan of The Guardian Eyewitness app or event the "Photo" section of the NYT app, then you'll probably find a lot to like from the new LIFE app for iPad. Available as a free download, it's basically an interface to LIFE magazine's amazing photo archives.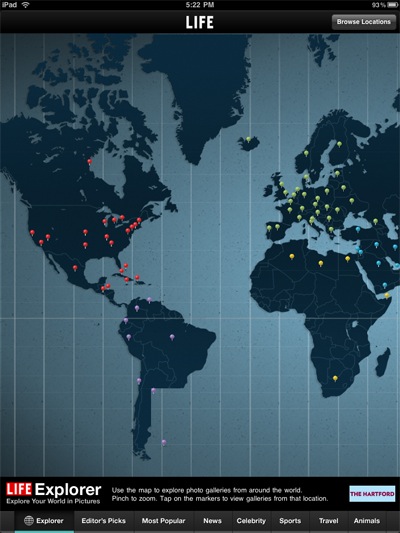 There are a few different ways to explore the collections, starting from an "Explorer" page that lets you dig in geographically, and then a few themed sections.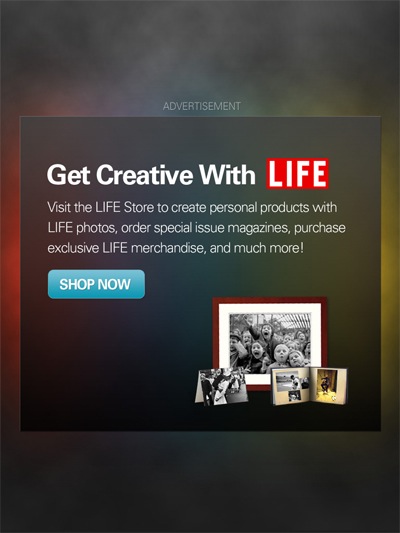 It's not perfect though, and the biggest annoyance is the ad for LIFE services (pictured above) that pops up every few photos — it's especially annoying because when it comes it actually moves the regular interface elements away, which makes for a jarring transition. There's also a slight load time for every single photo you view, so it seems that they should have paid a bit more attention at keeping file sizes manageable.
But hey, it's a free app, and there's more to like here than to not like, so well worth a download.