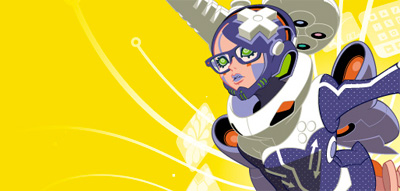 It's Sunday night, and although the Tokyo Game Show (TGS) officially kicks off only on Thursday (for the first of two business days, followed by public days over the weekend), the fun stuff — and by this I mean the arrival of friends coming to town for the show, as part of the industry (press, development, and publishing) — has just started. I'm also very much looking forward to the annual 8-4 party on Tuesday night, a big bash organized by Tokyo-based localization company 8-4. It's always a hell of a lot of fun — with good ol' Milky (of EGM and now Q Entertainment fame) in charge of the tunes — and brings together most of the people that you'd want to see who are in town for TGS.
And even though I no longer do any regular gaming-related coverage — and it's been a couple of years now since the release of Arcade Mania — I'm lucky enough that I still get to go on the business days (I need to thank my good friend CheapyD for that), and you can bet that the first thing I'll do on Thursday when I enter the hall is make a bee line for the Sony booth to try out some of the insane number of PlayStation Vita titles on show.
Here's a to wonderful week-long celebration of something that is so near and dear to me — GAMING!
Update: And here's more on what Milky plans to play at the 8-4 party (hint: you'll be very happy if you likeLumines).