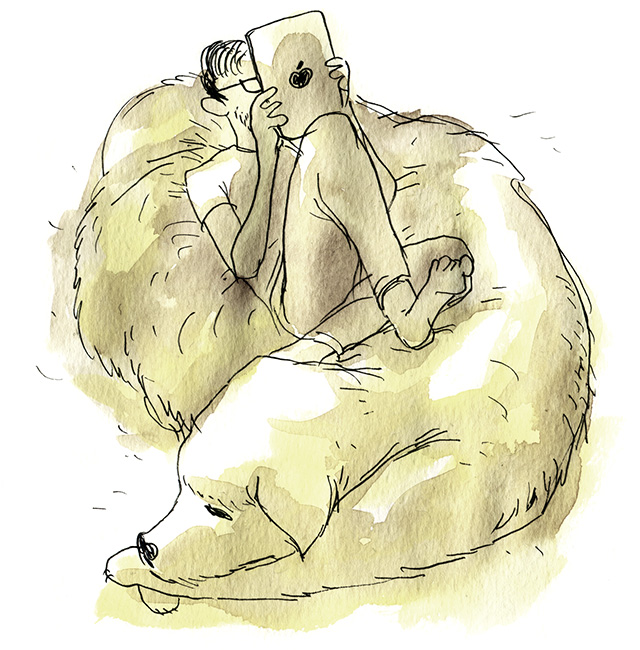 A boy, his dog, and his iPad.
The illustration above was produced by my very good friend Luis Mendo, who is currently in town working with me on PechaKucha-related projects. It was done earlier this year to accompany an article I wrote for an independent magazine, but because of delays in the release of the issue, the article has been canned. I didn't want the lovely image to go to waste, so I include it here (with permission from everyone involved).
Meet me, resting comfortably on my dog Confiture, using my favorite device.
I'd also like to point out that the image represented is not so far off from a typical Saturday or Sunday morning at the Snow household. You have seen my dog, right?
Again, big thanks to Luis for sharing the image — which was commissioned by the magazine editor, not me, and so it was a very pleasant surprise when I first saw it.
As for the article, if I recall, it was about the special retro-ized Mad Men issue of Newsweek that came out earlier this year — more specifically, the iPad edition.