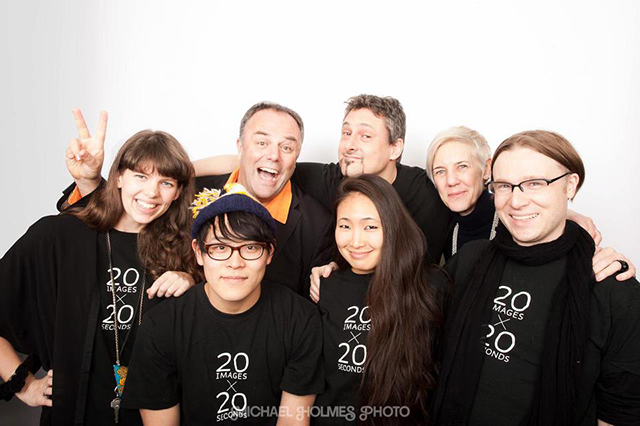 10 years. 600 cities. 100 volumes.
Yes, it's a big celebrative week for us in PechaKucha land. February 20 is our traditional anniversary date, and this year, not only will the PKN we have this Wednesday be our 100th volume, but it will also mark PechaKucha's 10th anniversary (the very first PKN was held in February of 2003 here in Tokyo), and last month we passed the 600 city mark.
It's our birthday.
I haven't been part of this since the start, but last month marked 4 years of my involvement with the organization. It's funny how things happen — I still remember the first time I believe I properly met Astrid and Mark, and it was for an interview I did with them on the PechaKucha phenomenon forTIME magazine.
At the time, PKNs were in about 15 cities around the world. That was maybe 6 or 7 years ago. Fast forward to now, and wow.
I really do hope you can join us on Wednesday at SuperDeluxe for our PKN Tokyo Vol. 100. Despite all the big milestones, we decided we wanted to celebrate things in a local way (we will have some global happenings later in the year), although the event will have an international feel — we have a few PKN organizers joining us, including my very good friend Jesper Larsson (PKN Gothenburg) — and we will be live streaming the event, on our Ustream page.
Pictured above is a photo taken by Michael Holmes in December of the PK team at the time. From left: Kerensa and Akihiro, who were interning for us last year; Mark, who along with Astrid gave birth to this thing 10 years ago; Don, who continues to be one of our biggest supporters and who volunteers his time at every event; Yuki, who works with me at PK HQ; Astrid, who along with Mark indeed came up with this thing back in 2003; and me. If Michael wasn't taking the photo — as he has been doing at all our events for the past couple of years — he'd of course be part of the group, as would Luis Mendo, our design director, if he was in Tokyo.
Come celebrate with us, I promise fun times.