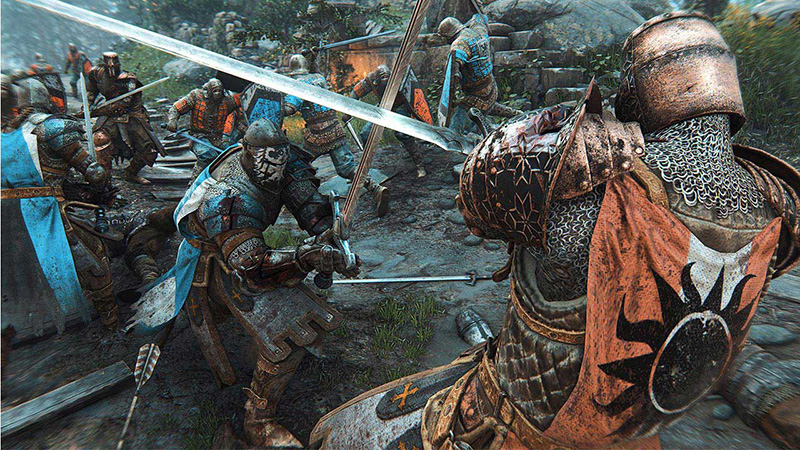 "Game Boy" is a weekly column in which I write about being a game developer working in Montreal. You'll find them all under this category, and it starts here.
This coming week will mark my 3rd anniversary of working in the games industry — I moved to Montreal during the first week of May 2015, to start work at Eidos Montréal a week later on the 11th. It's also interesting to see that the first game I worked on, For Honor, is not only picking up steam more than a year after a release (and it was a strong launch), but it's also celebrating with a Free Weekend event, in which you can play the game for free until Sunday on PC, PS4, and X1.
After exiting Eidos Montréal — or more specifically, the Shinra Technologies project — at the start of 2016, I was then hired by Ubisoft Montréal in February, and it was to work as part of the live team on what was to be the launch of an ambitious new IP for the company. Better known for its open world games, this was to be a multiplayer-focused "live" game, and it was exciting to be part of that of that final year of production before launch.
I still remember the first time I saw mention of For Honor, as part of its unveiling at E3 the previous year, and thinking that it looked like a cool game, of course not knowing at the time that I would eventually be joining its production team.
As the game was preparing for launch (on February 14, 2017), I moved over to a different team at the studio, and so no longer "lived and breathed" For Honor, but it's still a project I feel a strong attachment to — even if it's not a genre of game I generally spend a lot of time playing — and I'm happy that following the launch of dedicated servers a couple of months ago, the game is still getting a lot of love and attention. And as has been announced, there's more to come, with some reveals coming at E3.
It's also great to see that the documentary about the making of the game, Playing Hard, is currently showing at the Hot Docs festival in Toronto — it originally aired as 3 episodes on TV here in Quebec last December, and has now been edited into a film. I'm quite happy to have this document of a production I was a part of, and even though I'm biased, I think it's a pretty great story to tell (check it out for yourself, to see all of the drama that can happen in this world of AAA game-making).
So yeah, with the Free Weekend happening, this week I just wanted to take a moment to think back on the experience I had working on For Honor, and hope a lot of people who haven't had a chance to play it will take the opportunity to do so.