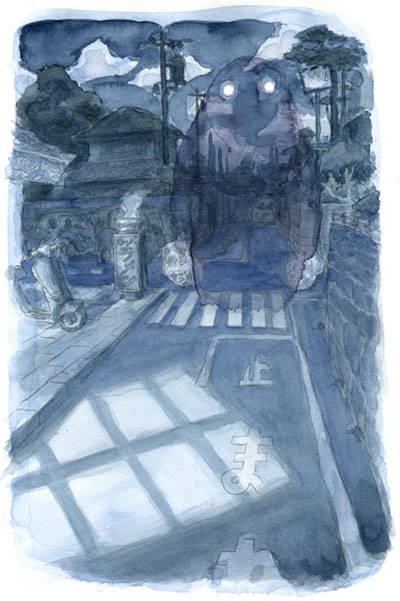 The "Totoro Forest Project" needs your help! From artist Enrico Casarosa:
200-plus international artists are trying to help save Sayama forest — also known as Totoro Forest — all as a "thank you for the inspiration" to Miyazaki-san. We're planning an art auction event, an art book and an exhibit at the Cartoon Art Museum here in SF. The website has a lot of information and amazing art pieces all inspired by the world of Totoro.
Do go have a look, as the gallery is already quite impressive. Pictured above is a piece by Enrico.