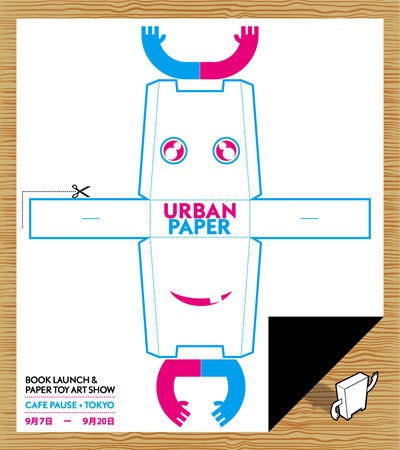 Despite the fact that I've been house-bound and on my back for the past month, I'm very glad to say that the "Urban Paper" paper toy art show and book launch is still happening at Cafe Pause next month. Produced by Josh McKible — who you all know from NaniBird — it celebrates the recently launched book Urban Paper: 25 Designer Toys to Cut Out and Build by bringing together new works from a host of designers who were featured inside (including Josh). It's an awesome book — I have a copy — and so it's a thrill to be able to help spread the paper toy gospel here in Tokyo.
As you can see above, Josh has designed a very cool poster for the show, starring the show's mascot. More than just a graphic, the little dude can actually be printed out and built (see below), so get to it.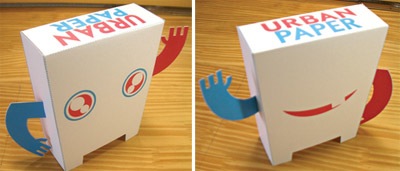 The show will run September 7-20, and thanks to some good news from my doctor today (and a beautiful x-ray), we'll be celebrating the opening at next month's edition of PauseTalk (Vol. 34) on the 7th.