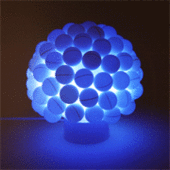 Some more Spain-related design happenings.
This event aims to highlight the relationships between Spain and its design culture through two concurrent exhibitions. 
"300% Spanish Design" follows the modern history of products and graphic design in Spain. "Fashion and Spanish Culture" examines the Spanish influence on the fashion world. (

TAB

)
It takes place at the Museum of Modern Art, Saitama until October 10.