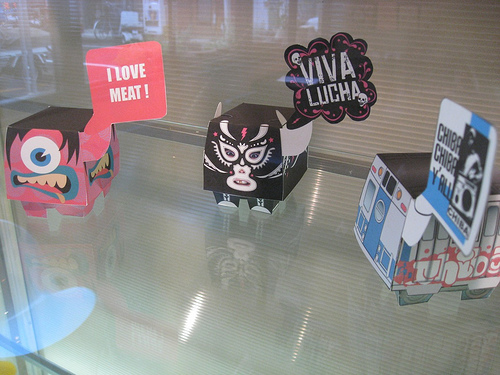 The Speakerdog paper toy exhibition at Cafe Pause is now on! Even better, it will be running for two weeks, until April 20.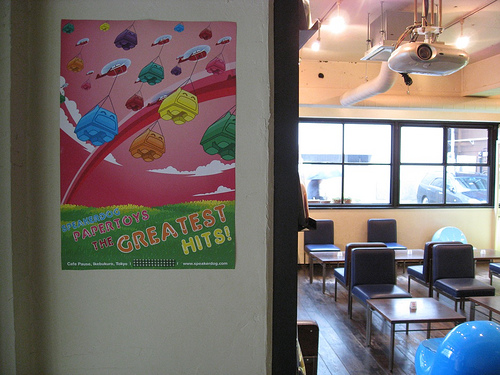 The exhibition includes 60 designs, which make up a collection of favorites from all 5 series of Speakerdog paper toys that have been released so far.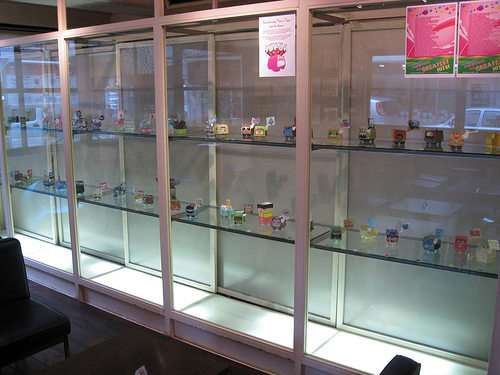 If you love what you're seeing in these photos, go here and download any template and make one yourself!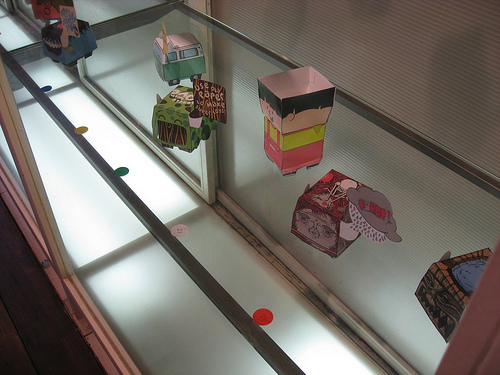 Ben and Fiona, the fine folks behind Speakerdog, are actively looking to get submission from Japanese artists, illustrators, and designers in order to release a Japan Series later this year. You can contact them directly for more details.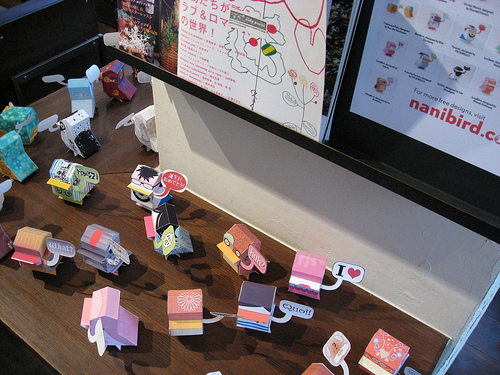 As part of the exhibition, I also invited Josh McKible to bring in his first series of NaniBird paper toys, and it even includes a collaboration between Josh and Ben (pictured below).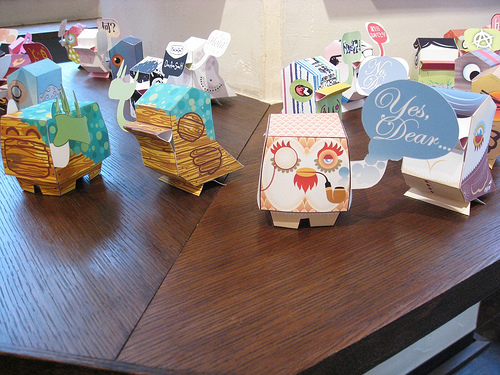 I've added a few more photos in the following Flickr photoset, and will add some more over the next week.