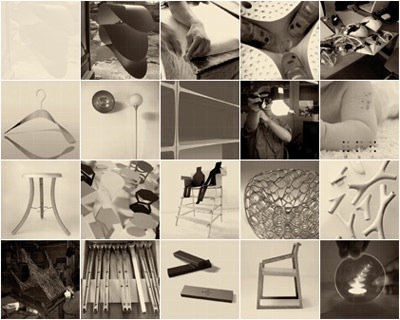 I'm very happy to note that the PROTOTYPE exhibition series — originally conceived by Keiji Ashizawa — is back this year for a third edition. "PROTOTYPE 03" will be held at the Tokyo Midtown Design Hub, November 13-24, with the opening party — which you won't want to miss, I know I won't — happening November 12 (19:00-22:00).
An exhibition of prototype works from product designers, furniture designers, architects, and other creatives.This collection of prototypes and in-process design work illustrates the discovery, frustration and serendipity of the design process and highlights how prototypes are used as vehicles for solving problems and generating new ideas.
The list of participants is an absolute who's who of the new generation bringing life to the current Japanese design scene — visit the exhibition's official website for the full list, as well as info on what will be shown.