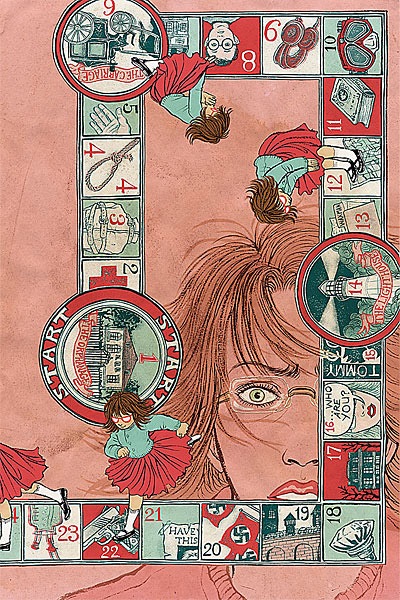 Can someone please explain to me what the hell DC Comics is thinking when it comes to the promotion of its Vertigo imprint? Vertigo is the home for creator-owned mature series over at DC, and its currently on a roll with a good number of great regular series (DMZ, iZombie, Northlanders, Sweet Tooth), as well as a growing line-up of one-shot graphic novels. These are the kinds of books that people who don't usually read comics would probably like, and yet Vertigo's website makes absolutely no sense for non-comics readers. The only pages found on the site are for individual issues, which is fine for a graphic novel, but not for a series. Last week I read through the current run of The Unwritten (#1-17), and wanting to recommend it to people, I had to link to the Wikipedia page because there was no decent page to link to on the Vertigo page, that would explain properly what the series was about.
Something needs to be done in order to give new readers — anyone who's heard of a series and wants to know more about it — a place to do that. And even though I'm not a particular fan of all the publisher-specific iPad apps out there (all spinoffs of the Comixology app), the one that would make the most sense is a Vertigo-branded one, for people who have absolutely no interest in the super-hero fare that DC Comics mostly publishes. Sure, you can buy the Vertigo books through the DC app, but the mainstream audience that you could get reading these book are not going to find them there.
Pictured, the cover to The Unwritten #17, illustrated by Yuko Shimizu, who has done all the covers for the series. That particular issue is rather amazing, presented in the form of an actual choose-your-own-adventure story (but I do recommend reading everything that comes before it first).