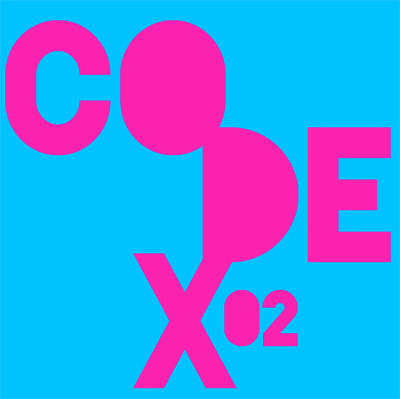 It's no secret, I can be an impatient guy, and after I was done recording the first episode of Codex and released it — something that happened just last night — I was already really looking forward to doing a second one. And so here we are, the next day, with episode 02 of this "weekly" podcast.
About the cover images, that logo was something I just put together quickly in a couple of minutes because I wanted an image to accompany the post where I announced the launch of the show — for me, a project isn't really a reality until it has some sort of visual component to it. I kinda still like it now, and my plan is to just change the color scheme every month, but keep the same basic layout (at first I was thinking of moving the letters around each time, but I think I now prefer having a proper logo).
You can download the show below, or even better, subscribe to the RSS feed.
Codex 02 (33.3MB)
1. Caribou – "Odessa"
2. The Books – "A Cold Freezin' Night"
3. Four Tet – "Sing"
4. Brian Eno – "Dust Shuffle"
5. Das Racist – "Puerto Rican Cousins"
6. Mark Ronson – "Tomorrow feat. Devi Nova & Q-Tip"
7. Guided by Voices – "Kicker of Elves"
8. Pas/Cal – "Grown Men Go Go"
9. Pavement – "Heckler Spray"
10. Belle & Sebastian – "I'm Not Living in the Real World"